---
SEMMENJERRI
New Mission Field 
Semmenjerri is a new settlement of people from various slums of Chennai city. Not many Churches exist in this area except one. The people are still unreached.
Before launching our programme a pioneering visit was done by the team in the month of Nov'18.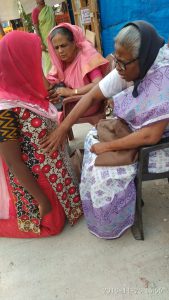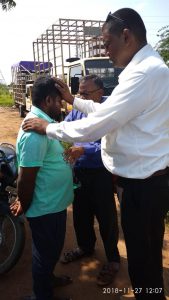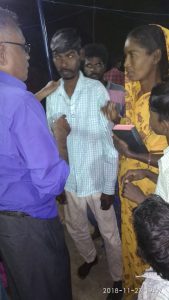 ---
We have made a few attempts to reach the people in this area. People are eager to hear the Gospel.
---
OUT-REACH  AT  KATTAVUR
– Ponneri District.
The spirit of Christ moved through everyone in the team to share the Good News with sincere faith.
His purpose of breaking the powers of darkness in these villages was done through street preaching and open-air meeting. People welcomed Jesus into their hearts seeing the manifestation of His power.
---
SOUL  HUNTING  FOR  THE  FIRST  TIME
DEVAMPATTU VILLAGE 
Devampattu village is in Tiruvallore District. For the first time, the Gospel was presented at the market place, where all orthodox Hindus are running their shops. So far they never allowed other teams to proclaim the Gospel. But God enabled IVCM to do this and broke the darkness prevailed in that area all along.
---
Unchanging Gospel in Changing Times
TO
Villages of T.V. Malai
Salvation is found in no one else, for there is no other name under heaven given to men by which we must be saved, Act 4:12.
There is an incessant urge to intensify and accelerate soul winning and evangelistic activities. Our desire is to see the kingdom established in the hearts of all men.
As the labourers of Lord of the Harvest, we renewed our commitment to propagate the Gospel among the villages in Tiruvannamalai District. A three day Evangelistic Campaign was conducted with the team of 10 members.
---
Who can Stand against ?
Ichankaddu
India village crusaders were able to cover  a lot of people with the Gospel of Jesus Christ during the outreach in and around Ichankaddu.More people responded. Many got delivered.
Tracts were distributed and many miracles took place.
People who came with great burden went away with great peace. People were ignorant of the saving knowledge of Christ.
When they heard the gospel, many opened their hearts to Jesus.
---
---
---
---
---
---
---