Deaddiction Centres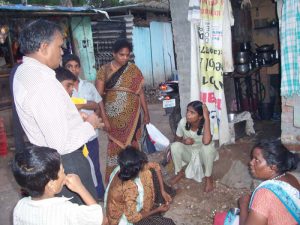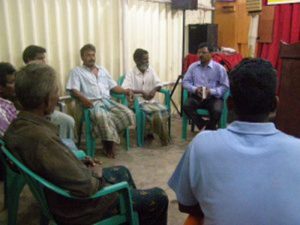 Yegangipuram – Rajive Gandhi Nagar, Chennai – 12.
IVCM runs the Life Challenge centre at 219 , Yegangi Puram, Rajiv Gandhi Nagar , Perambur , Chennai – 12 . It is a non-residential deaddiction centre for both men and women who want to be delivered of their addiction family problems and dejection. The centre acts as a solace and relief to the addicts . It functions on all days from 5 pm to 10pm.
Medavalkkam – Chennai – 10.
Every evening 2 of our staff who have undergone De-addiction counseling Courses run the centre from 6 p.m. to 9 p.m. inviting addicts of this area and help them to identify themselves with the other addicts who are desirous to come out of the evil.
RedHills – Chennai – 52.
De-addiction is a stressful experience for the people in this area. Our staff visit them frequently and counsel them to come out of this evil projecting the sufferings the members of the family undergo. The addicts complain that they become irritable and demanding and craving for alcohol, though they want to quit it. IVCM Foundation gives moral and spiritual support to these people by way of forming 'life groups' and thereby they themselves to encourage one another.
Periamet – Chennai – 7.
De-addiction centre at this place is newly started and rendering its service to mostly the women addicts. Over confidence and denials are predominantly exhibited character of these people when they try to recover from alcoholism.
---