THE TRUTH TRAVERSES 
Kannagi Nagar Project
(Since 2017)
Kannagi Nagar project started in 2017 and within a year, it has brought forth a big revival in that area. The untiring work of the India Village Crusaders has resulted in a big harvest among the youth & addicts. Several of the recovered drug & alcohol addicts are now attending church regularly on Sundays.
---
ENEMY DEFEATED
IVCM  Missions at Kannagi Nagar since 2017.
Almighty Holy Ghost revival is taking place in this area. Hold hands with us in reaching the untold people in this area.
Pray for wisdom, tact and efficiency to reign over all the deliberators of IVCM in this place.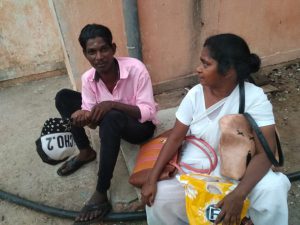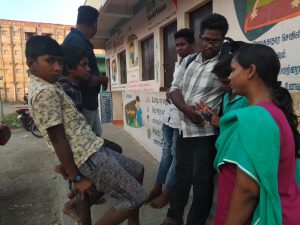 ---
Spiritual Awakening
KANNAGI  NAGAR 
It is our recent Mission Field since 2017. God is blessing this ongoing work among the addicts of alcohol & drugs, ex-convicts, convicts under bail etc.
Work among the youth in this place is giving surprising results. God's love, care and guidance is so evident in this place.
IVCs plunge into the word with earnest prayer and faith. They take bold steps and effectively share the word of God.
---
Revival Breaks out
IN
KANNAGI NAGAR
Our Mission Field since 2017
Kannagi Nagar' on  the Old Mahabalipuram Road has been chosen as the 'Mission Field' since the year 2017 so that IVCM can work with focus and apply all its strategies bringing forth a big harvest. It is a long stretch of  slum tenements where a lot of people live without Christ. The crime rate is also very high.
India Village Crusaders visit this place frequently in two's and also in teams.
They conduct bible clubs for children, youth programmes and open-air meetings challenging them to quit all their bad habits and accept Jesus. They motivate the young people by conducting cricket tournaments and other activities.
The Gospel brings new life in these people and facilitates inner transformation. They have received renewed spiritual power to fight against the works of the flesh.
It is amazing how some of these people who are so called "not Christians" seem to understand the principles of Christ so clearly.