SEMINAR FOR MISSIONARIES
A one day Seminar for about 100 Missionaries was conducted on 6th Feb 2020 at our IVCM Headquarters. Elizabeth Sabey from England and Mirali from USA and Rev.Livingstone from India were the main speakers. They spoke on various relevant topics like Worthiness of a Missionary, Anointing of a Missionary, Divine Guidance to a Missionary and such others.
DE-ADDICTION SEMINAR
FOR COUNSELLORS
IVCM  conducts regular workshops for its staff and awareness seminars for the public and addicts. It tries to tap, develop and channelize the potential of the addicts so that they can lead transformed lives. It gives care and appreciation which is constantly needed to make them feel accepted and significant. It tries to enrich their lives empowering them to live a self- reliant life.
---
FOR ADDICTS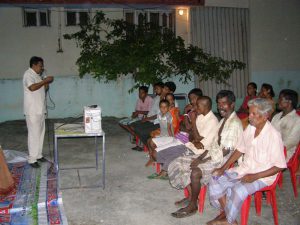 FOR AFFECTED
---